The Highest Standard of Service
We know your pup is family, and we have a passion for extending the same level of care and love towards your pet at our home. The Canine Academy Care Team commits to providing the highest standard of service to every dog at our facility. With fewer than 20 kennels on site, our Care Team gets to know each dog individually.
This team works around the clock to ensure your pup is content, loved, and feeling right at home.
Canine Academy's Care Team Commitment
Standards of Care
We feed dogs their preferred food as their owners instruct, and always give access to fresh water from a clean bowl.
Dogs love treats, and we love to give them. But we treat allergies and food sensitivities with the highest seriousness.
We administer medicine on time, every time.
Standards of Cleanliness
Our team cleans kennels daily, spot clean them as needed and deep clean twice weekly.
We spot clean dogs as needed to ensure their comfort and heath.
Before they go home, we give each dog a bath to ensure they go home clean.
Standards of Comfort
We ensure that kennels are temperature controlled to maintain a comfortable environment.
Further, we adjust noise and lighting to optimize the comfort of our dogs.
Standards of Contentment
An active dog is a happy dog. Dogs receive at least two walks per day. Additionally, those who enjoy socialization participate in two long playgroups daily.
A stimulated dog is a happy dog. We provide toys, puzzles, kongs and activities to keep the dogs minds occupied.
A loved dog is a happy dog. Our team provides endless hugs, treats, cuddles, scratches, brushes and company to our dogs.
Standards of Communication
Our team proactively communicates non-urgent updates daily. 
Further, We will communicate with the dog owner at the first sign of trouble.
The care team will always respond in a timely fashion to your questions.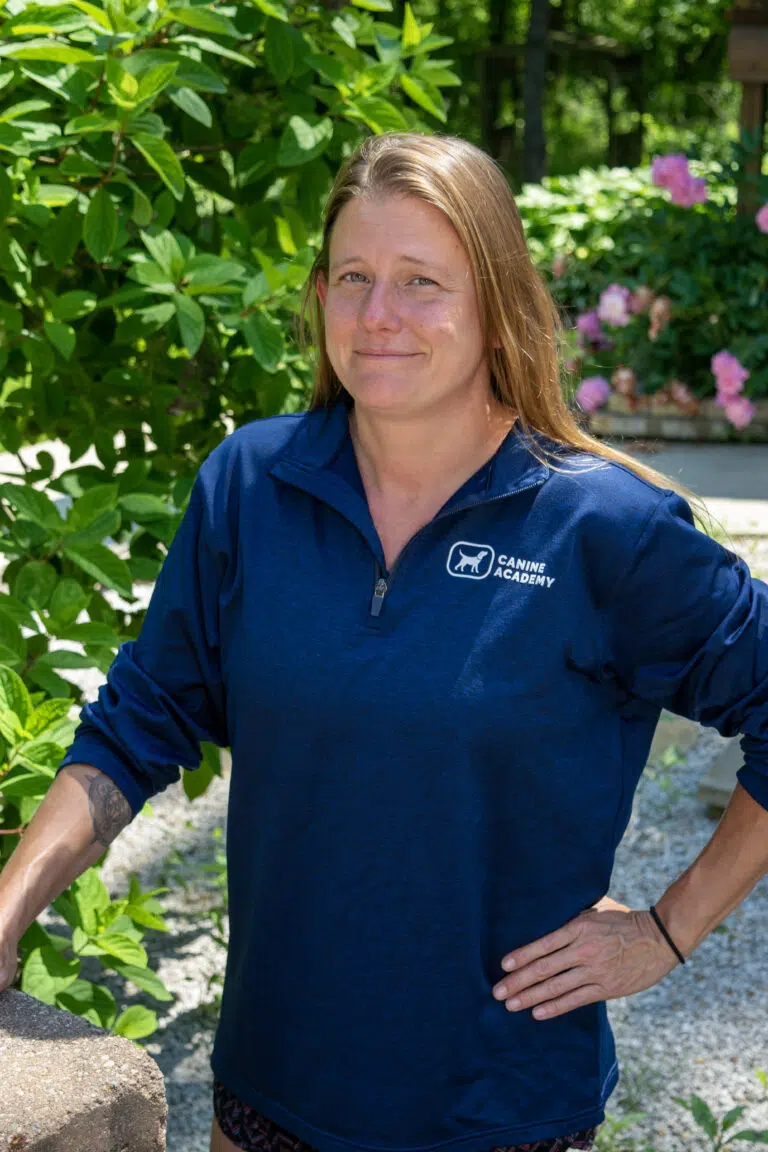 Meet Canine Academy's Head of Care
Aurena Griffith has been caring for dogs professionally for 19 years, with experience in boarding, grooming, veterinary, and training facilities. She spends her days at Canine Academy leading the Care Team in feeding, walking, and doting on our canine students. You can also find her around the farm acting as Chief Distraction Officer. If a dog can hold a command while Aurena passes through, graduation must be around the corner!
Aurena has loved dogs her whole life, and has never been without one. For as long as she can remember, she's been passionate about animals, nature and wildlife. So her career at Canine Academy seems like a natural fit. But her favorite part of her job is the dogs. Specifically she loves seeing the change each dog undergoes from start to finish of their program. The knowledge that a trained dog is less likely to end up in a shelter keeps her coming to work before the sun.
When Aurena's not working, she's spending time with her 9 dogs and 3 teenagers kayaking, fishing, hiking and gardening. Check back at the farm this fall for record breaking pumpkins!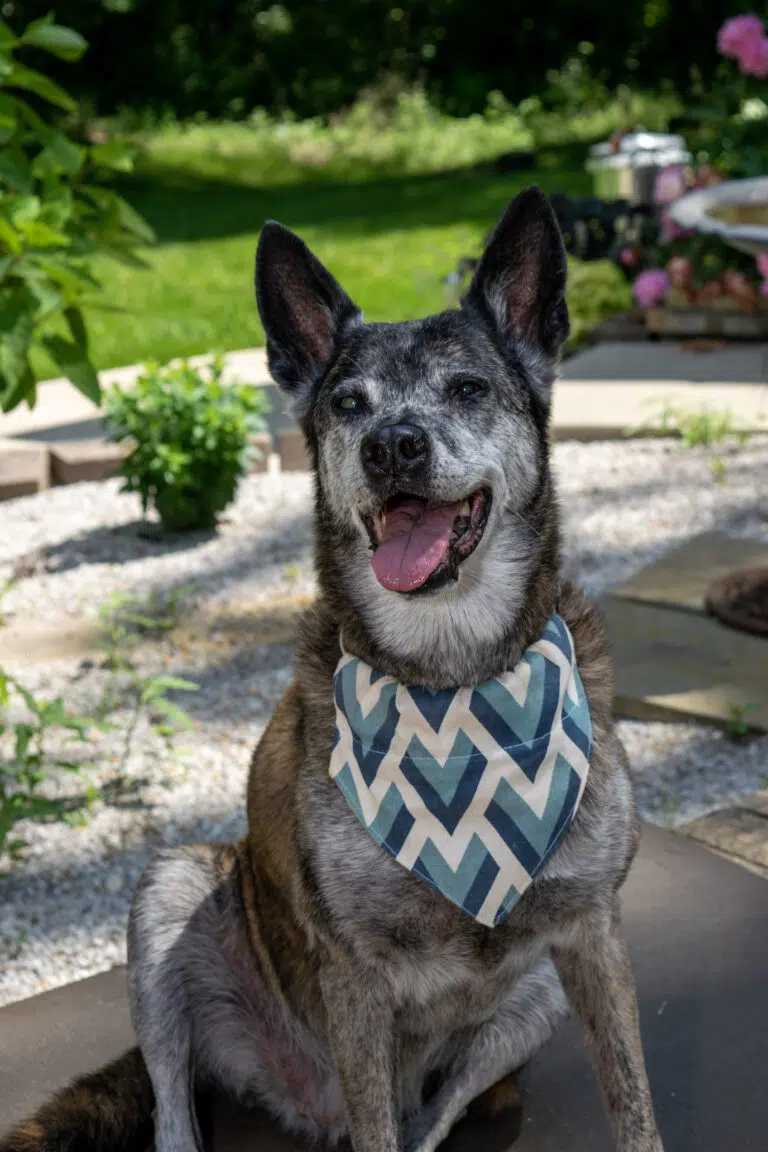 Meet Canine Academy's CFO (Chief Fetching Officer)
Nyla is Canine Academy's resident Dutch Shepard. You can find her soaking up the attention of any staff member or customer in the Canine Academy offices. A former working dog, skilled in both narcotics detection and personal protection, Nyla is now enjoying a retirement full of naps, pets, and play. The way to this old gal's heart is with a tennis ball. And the Canine Academy team is always very happy to oblige our girl.