Training overview
Our Basic Obedience Camp is a board and train program that helps your dog master basic obedience while getting rid of unwanted behaviors like jumping, leash-pulling, and running through open doors. During this intensive residence program, we treat your pet like family. Your dedicated trainer works 1:1 with your dog daily to teach them basic obedience commands. The Canine Academy Care Team will shower them with walks, playtime, and belly rubs when they are not in training. At the end of the program, you will work with your trainer during a hands-on lesson designed to provide you with the confidence and tools needed to continue reinforcing your dog's new skills at home. At the end of the program, you'll have a usable set of skills to communicate with your canine companion for life. While there is no such thing as a quick fix in dog training, our program is designed to give you fast results, along with the support that you need to establish long-lasting habits for lifelong success.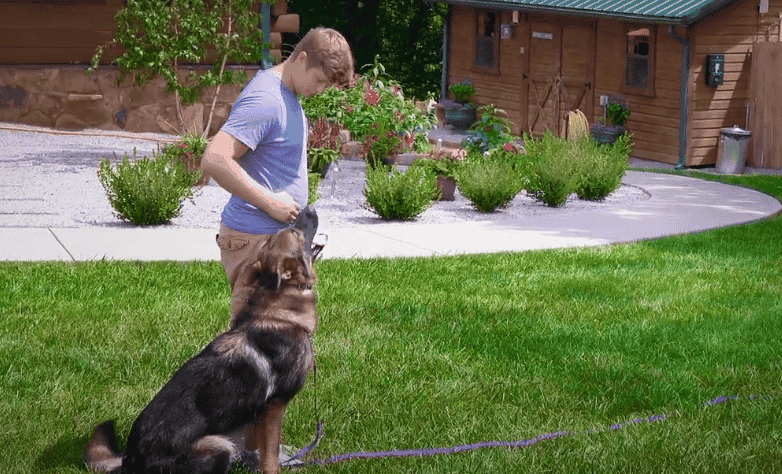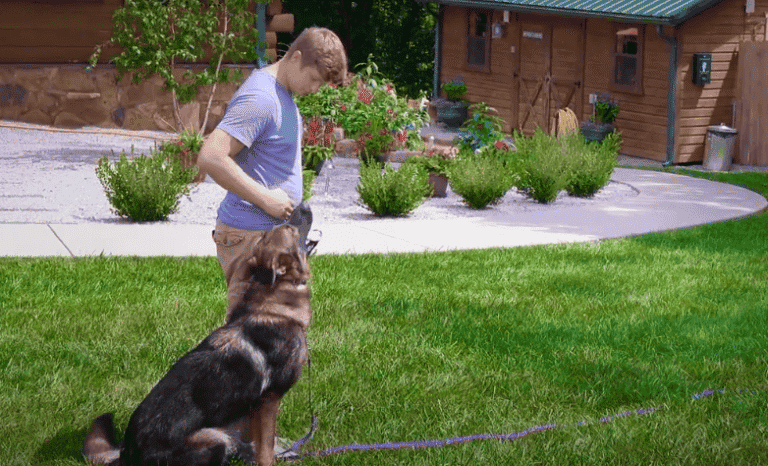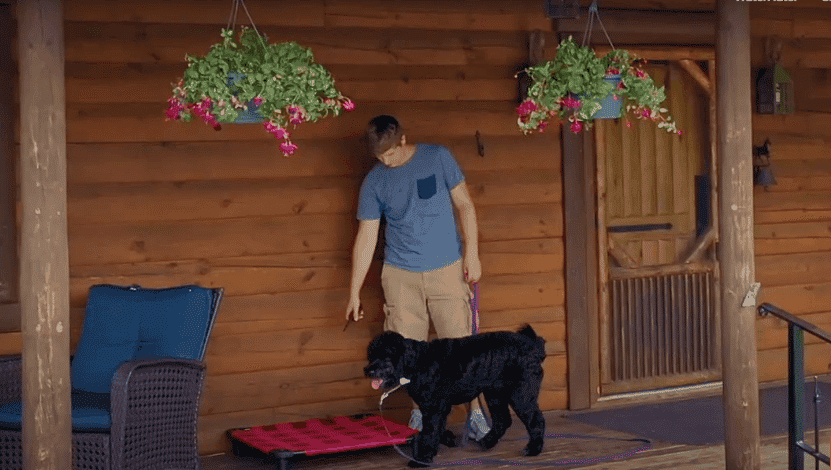 Results 
At the end of the program, your dog will have useful and reliable off-leash obedience skills under distraction, for a duration of time, and at a distance from their handler. You'll have an understanding of how to reinforce your dog's training for life.
Recommended For:

We recommend our Board and Train program for any dog who does not suffer from moderate to severe separation anxiety or dogs who have fear-based aggression. For puppies enrolling before the age of 5 months, Canine Academy includes a puppy foundations class to start immediately and begins your dog's basic obedience training at 5 months old.
Skills Learned
In our board and train program, your dog will learn the following skills and commands both on and off-leash.
Sit when asked
Hold in sit when handler walks away
Hold in sit around distraction
Laying down when asked
Hold in down when handler walks away
Hold in down under distraction
Come when called and relax within petting distance
Come when called from a distraction
Go to place and stay when handler walks away
Stay on place when everyone leaves room
Stay on place with distractions around
Walking on left side in heel position on loose leash
Maintaining heel when passing a distraction
Sits and remains sitting when handler greets person
Walk off-leash with handler demonstrating control over dog
Sit by door and hold sit until given signal to go through door
Understanding of the release command in all situations noted above
Further, your trainer will ensure you the owner can:
Use basic obedience skills to communicate with your dog
Anticipate and redirect distractions and unwanted behavior from your dog
Build healthy habits for lifelong success
Take our behavioral assessment and a member of our team will reach out to discuss how to achieve your specific training goals
How the Basic Obedience Camp Works
The Canine Academy Positive E Collar training method is broken down into five phases
Phase 1: Puppy Management
If your dog is under 5 months old, our trainers will support you through those challenging puppy months. Registering your puppy for our board and train program includes 4 weeks of puppy management classes. During those classes, your puppy will socialize safely, and you'll learn from an expert on how to crate train, house break, deal with chewing and zoomies, and start to form the right bond with your dog with some basic treat training.
Phase 2: Learn the Basics
During a stay on our campus, your dog will be introduced to our positive reinforcement training method. They'll learn to understand and respond to each of our basic obedience commands, and be exposed to all kinds of fun and tantalizing distractions. At the end of the stay, your dog will succeed at each command under high levels of distraction, for a duration of time, and at a distance from their handler. Our care team will provide walks, supervised play groups, and enrichment during your dog's down time, which supports socialization, confidence building and training success.
Phase 3: Put New Skills to Use
When you pick your dog up from campus, you'll have your first lesson with your trainer. The focus of this lesson is to teach you our positive reinforcement method and how to use each of your dog's new commands. You'll also get valuable advice for transitioning back to your home environment. About 1 week after your dog's stay, the whole pack will come back to campus for another lesson, to ensure you're successful with your dog's new skills.
Phase 4: Build New Habits
Over the next 90 days, your trainer will continue to support your new habit development via scheduled telephone calls. New habits cannot be created overnight; our team is here to support your long-term success. During this time, your trainer is only a phone call or visit to the farm away.
Phase 5: Support for Life
Canine Academy offers a lifetime of support for all of our board and train graduates. Once you've achieved our graduation standard, there's no reason your results shouldn't be lifelong. We hope to be your first call in any setback, and offer group-classes, trainer office hours, and other forms of no-cost support for our graduates.
Commitment & Support
Every dog leaving our basic obedience camp must achieve a "good" or "excellent" result against our training standards. These standards include execution of each command through distraction, for a duration of time, and at a distance from the handler. Your trainer will discuss your dog's progress at the end their stay on campus and ensure every dog receives a passing score.
Part of what makes our results special is the commitment we make to supporting your dog's long-term success. Our program is designed with scheduled follow-up appointments to make sure that your new skills are transitioning well to your home life. Additionally, our trainers are available for support during scheduled office hours, and welcome all graduates back for free group classes.
On the rare occasion our 90 day support program hasn't met your needs, Canine Academy offers a support escalation process to help diagnose and provide solutions to any potential problems.
Pricing & Enrollment
This package includes a stay at our facilities with a dedicated trainer, a customer go-home lesson and access to our training and support library, a follow-up onsite lesson with your trainer, lifetime group classes, and a remote e-collar you will take home with you. Please contact us for pricing and enrollment dates.